Magic Tree House - Pirates Past Noon
Written by Mary Pope Osborne
Reviewed by Sam D. (age 8)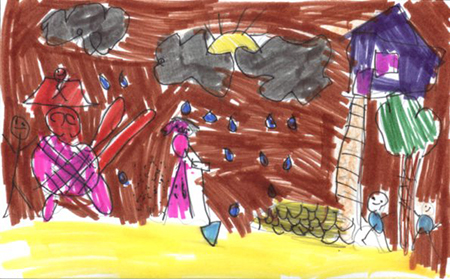 This series is about a boy and a girl traveling in a time machine, which is their tree house. The main characters in this series are Jack and Annie. When they get to their destination they go on adventures and solve riddles. They meet special people who help them. This book is about pirates and finding treasure.
I like this book because there is a lot of fiction in this story. I like made up stories because they are animated and full of excitement. Jack and Annie are captured by pirates and are forced to find The Captain Kid Treasure. This book is really interesting. One of my favorite characters in this book is the parrot. The parrot talks and it can transform itself. Annie is the funniest of all the characters because she is clever and can talk to all of the animals.
I recommend this book for ages 7-12. It is part of a series and you can read many more if you like this one.