Flat Stanley's Worldwide Adventures #6: The African Safari Discovery
Written by Jeff Brown
Illustrated by Macky Pamintuan
Reviewed by Danny R. (age 9)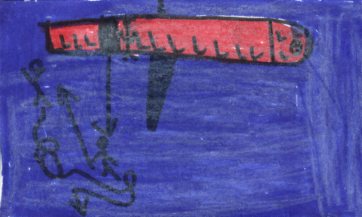 In Flat Stanley, The African Safari, Flat Stanley flew to Africa. When they were flying to Africa there was a brushfire. They were scared. Flat Stanley took three deep breaths. 1.2.3. Ahhhhhhhhhhhh his family jumped. Flat Stanley flew back up because he is flat. He got lost. He was scared and his family was very scared that they lost him forever. Do you think that his family will ever find him? Well you will just have to read it yourself.
I really like this book because there is an adventure in most of the book. For example they went to Africa. I also like this book because Flat Stanley meets a lot of interesting animals like elephants, giraffes and more. I also think this book is funny because a bulletin board fell on him and I thought that was funny.
I would recommend this book to students in pre-K through 12th grade because it is funny. That is why I recommend this book to all ages around the world. I think kids would enjoy this book because it teaches a great lesson about being careful around dangerous things especially sharp things so you don't get hurt. Another reason is because it teaches a good lesson about being helpful. Many people will also like this book because people like seeing really cool animals like lions, elephants, hippos, and lastly, monkeys. That is why I loved this book so much. I did not want to put the book down because it was way too good. That is why you should read this. If you do not have it you should go ask your parents for money so you could go get Flat Stanley, The African Safari Discovery.