Alien in My Pocket #1: Blast Off!
Written by Nate Ball
Reviewed by Gianna T. (age 9)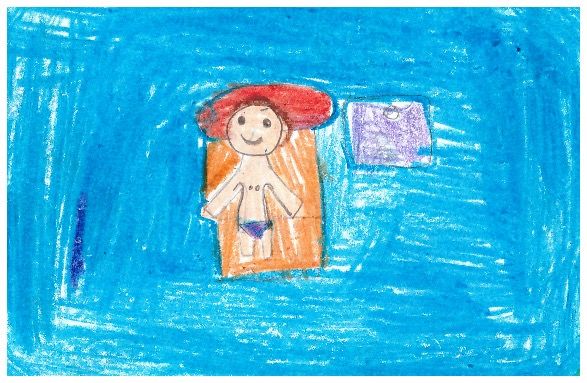 An alien has crash landed in Zack's bedroom. It's up to Zack to help Amp find his way back home. But where is home? This fantastic book, Alien in My Pocket: Blast Off is written by Nate Bell and illustrated by Mackey Pamintuan.
This book is about an alien that crash lands into a boy's bedroom. He is here to find out if his planet should attack Earth. He has weapons but they are not very scary weapons. When Zack realizes that the alien, Amp, is not dangerous, he wants to help him. Because of the time difference (1 day on planet Erde equals 119 days on Earth) the final decision is not made at the end of the book.
I have never read a book like this before! My favorite character and the star of this book is an alien named Amp that fits inside a pocket. I like him because he also has the power of mind control. My favorite part of the book is when Zack's friend Olivia has a periscope and spies on him while he is sleeping in his "unmentionables". This was so funny and made me laugh. I felt excited when I read this book. It was exciting because it is full of adventure for Amp trying to decide what to do for his planet.
If you like funny books, this book is for you! Alien in My Pocket will make you laugh and keep you wanting to read more. I highly recommend this book for anyone. I really enjoyed reading this book.