The Boxcar Children
Written by Gertrude Chandler Warner
Illustrated by Likate Deal
Reviewed by Mack W. (age 8)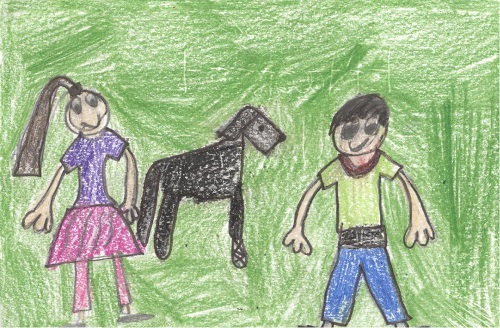 Four children named Benny, Violet, Jessie and Henry don't have a place to live. They find a red boxcar that provides shelter from the rain. They decide to live there. When they move in with their grandfather (who is mighty rich) their lives change. Completely! Open this book to find out why.
First of all, I thought this story was good. The story was funny too. When Benny cut the dog's hair it made me laugh. This book is unique because the pictures in this book are like shadows. They are only black and white. I liked the pictures because they reminded me about what it looks like in the nighttime. The story reminded me of the movie Little Marines except in the movie it is three boys that live in a teepee.
I think other kids should read this book. If you like surprises, there is a surprise at the end. Kids in 3rd-5th graders should read this book. The thing that might interest the reader the most is the stories that Mr. Alden tells to the four orphans. Plus, the kids find an old boxcar and live in it! Could you do that? Read this book to find out what happens.