Diary of a Wimpy Kid: Rodrick Rules
Written by Jeff Kinney
Reviewed by Kevin Q. (age 9)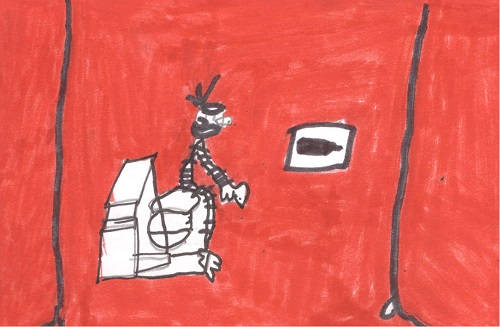 If you like learning about friendship you would probably like this book. This book is about three boys named Greg, Rodrick, and Rowley. Greg is getting bullied by his older brother, Rodrick. Greg always has to sneak around to avoid his brother. What happens to Greg? Read this book to find out.
Speaking for myself I thought this book was awesome and really funny. Greg was my favorite character because he is a really good friend to Rowley. Once, Greg stood up for Rowley when other were laughing at him. My favorite part of the book was when Greg was trying to get cookies from the top of his fridge and he slipped and fell. This book is part of a series called Diary of a Wimpy Kid. The character Greg is in every book. Throughout this book I felt sad for Greg because not only was he getting bullied at home by his brother Rodrick but he was getting bullied in school too. It is not nice to bully others.
I think kids should read this book because it is a series and very funny. It is a movie, too! I recommend that 3rd to 5th graders should read this book. Also, if you like friendship you will like this book. This books makes you laugh so hard! One time Greg tried to get cookies and…read this book to find out!