The Puppy Place: Champ
Written by Ellen Miles
Reviewed by Brooke P. (age 9)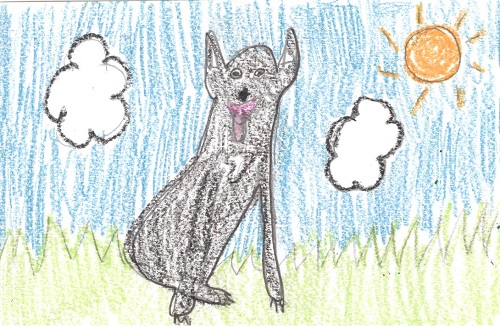 If you like surprising endings you should read The Puppy Place: Champ! When Charles goes to his dad's softball game, the one thing he doesn't expect is a puppy to foster. Then he meets a German Shepherd that has a really big heart! To find out more about this heartwarming book, go buy this book now!
Speaking for myself, I really like this book. I thought the character Champ was thoughtful because he saved Charles' life by saving him when he fell off the swing. One thing that reminded me of my life, was when I got my dog, Lucy. I love my dog Lucy and Charles loves his dog Champ. She is black and white just like Champ in the book, too! This book is a part of a series but, it's not just about one dog it's about all other dogs and puppies. This book is a little bit similar to ''Because Of Wine Dixie" because a dog gets found in both books. There are no illustrations in the book, but there is one on the front cover so I don't mind. If you like to create a picture with your mind while reading you should read this book!
I think other kids should read this book because it is part of a series. The main plot is who will adopt this little puppy? Someone who likes books about animals or dogs and books without pictures or photos will like this book! Something that might interest the reader is the part about who ends up getting the puppy. I recommend this book to 2nd-4th graders.