Flora and Ulyssses
Written by Kate DiCamillo
Reviewed by Rose P. (age 8)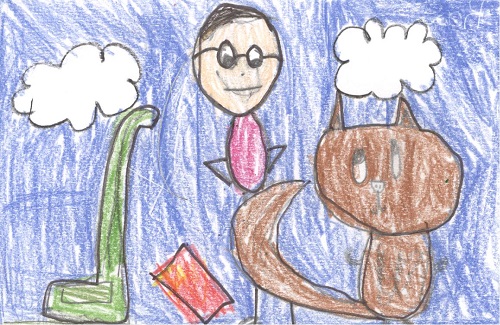 I think you would like the book Flora and Ulysses. The book is about a girl who has a squirrel best friend. You want to know the best part? The squirrel is also a super hero! But, one day the squirrel gets kidnapped! Does the girl get her squirrel back? Read the book to find out!
I think that this book was awesome! It is a very unique book because the main character was a squirrel named Ulysses who is a super hero! I haven't read any other books with a super hero squirrel before. I have read two other stories with the same author, Kate DiCamillo called The Miraculous Journey of Edward Tulane and Because of Winn Dixie. I really like how Kate DiCamillo uses characters with really unique names. One character, Flora, changes in the book from not caring about her actions and other people to caring about her actions and caring about other people.
I believe that people that like funny books with think this book is super cool. I think people from 3rd grade to 5th grade will like this book. I think readers will be interested in this book because there's a girl who has a best friend that is a squirrel! It is a very cute book!