Judy Moody Saves the World!
Written by Megan McDonald
Reviewed by Megan D. (age 8)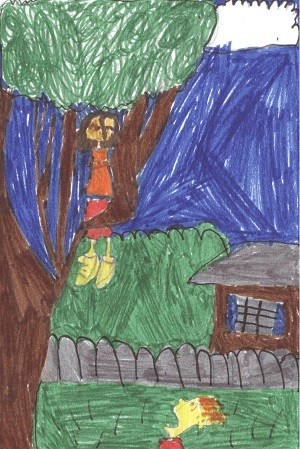 If you like funny books, like Judy Moody Saves the World! , there is a whole series! Judy wants to save the rainforest plus the northeast beach tiger beetle which is her animal to study. Judy wants to plant trees in the rainforest. Will she save the rainforest? Read the book to find out!
First of all, I thought this book was very funny. I'm confident that the main character Judy made it so funny. First of all she had a funny reaction to when Stink won the Crazy Strips Contest. My favorite part of the book was when Judy was Judy Monarch Moody. She climbed up a tree. She would live on lima beans. She wouldn't come down. Would you ever live in a tree? I wouldn't. Judy reminds me of myself. She's messy and I'm messy! My handwriting is messy and hers is too. We both also love science. Are you like Judy at all? The book is part of a whole series that I think everyone would enjoy. Have you read any of them?
I think other kids should read this book because it is so funny. If you want to save the rainforest you're like Judy Moody. Someone who likes books that are funny would love Judy Moody Saves the World! In the beginning of the book it shows pictures of the characters and what they are like, too so it's easy to picture throughout the book. If you want to save the rainforest like Judy I recommend this book for you! It is good for second to fourth graders.