Diary of a Wimpy Kid: Rodrick Rules
Written by Jeff Kinney
Reviewed by Christofer C. (age 8)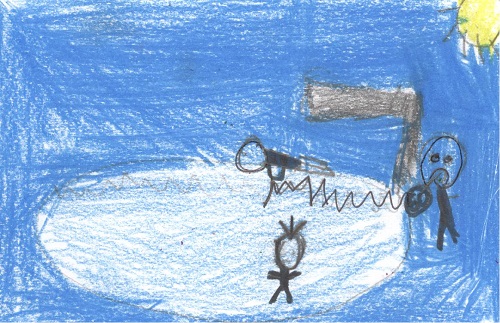 If you like funny books you will love Diary of a Wimpy Kid: Rodrick Rules. It's about a boy named Greg and his older brother Rodrick. Rodrick bullies Greg a lot and makes Greg very sad. Read the book to find out if the boys are ever going to get along again!
I think that the book Rodrick Rules is really funny because the characters do silly things. In the book, Rodrick bullies Greg and Rowley helps Greg make it stop. One time the boys found an embarrassing picture of Rodrick and posted it online to try and make Rodrick stop bullying Greg. Did it work? Read to find out! My favorite part was when Greg goes to his swimming lesson and he jumps in the pool to hide. This book isn't like any book I read because I never read a book that has a mean bully like Rodrick. This book has illustrations in it that are drawn by the main character, Greg. The illustrations are like a comic book on every page.
I think that the book can be read by 3rd graders to 5th graders. The characters are Greg and Rodrick and they are so funny! The funniest part of the book was when Greg goes in the van and almost gets knocked out. The end is also amazing! You should definitely read this book!