Cinderella #2
Written by Walt Disney adaptation
Illustrated by Ron Dias and Bill Lorencz
Reviewed by Charlotte B. (age 8)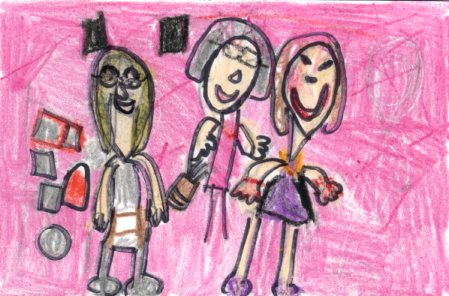 If you like princesses you should read this book. This story is about Cinderella and her stepmother and her stepsisters. The stepsisters made her do all the work. There was a ball. Cinderella couldn't go because she didn't have a gown. The fairy godmother turned her rags into a gown. She went to the ball. She met the prince and danced with him.
My favorite part was when she went to the ball. It was exciting because she wore a gown. It was exciting when Cinderella got the slipper because she can marry the prince.
This is a good story to read to your family because it tells a good story about being nice to each other. In the story, the step sisters were mean to Cinderella for no reason. If you like fairy tales, you should read this book.