Flora and Ulyssses
Written by Kate DiCamillo
Reviewed by Lolo B (age 9)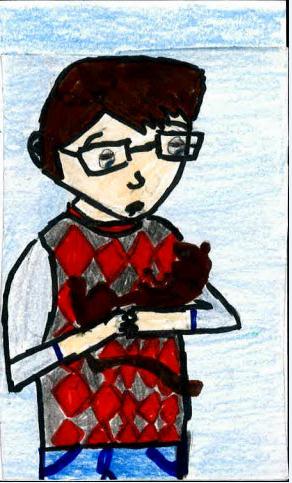 Flora and Ulysses is an amazing book about a squirrel names Ulysses, a ten year old girl named Flora, an eleven year old boy named William Spiver, Tootie Tickman (William Spiver's Great Aunt), George and Phyllis Buckman (Flora's mom and dad), and Dr. Meescham. In the beginning of the story, Ulysses gets vacuumed up by a vacuum cleaner! Flora goes down to check it out. Tootie, who vacuumed him up, and Flora both thought he was dead, but he wasn't. They work together to form a superhero team. Read Flora and Ulysses to find out what happens next.
I really liked this book. My favorite part is the last poem Ulysses wrote: Epilogue Squirrel Poetry because the poetry is always really random. I thought Dr. Meescham was interesting because she always opened the door before you could even knock, and she never slept. I think you should read this book.
I recommend this book to anybody who likes animals and superheros. It's also good because it won the Bluebonnet and Newberry Awards.