Race the Wild Rain Forest Relay
Written by Kristen Earhart
Reviewed by Luke M (age 9)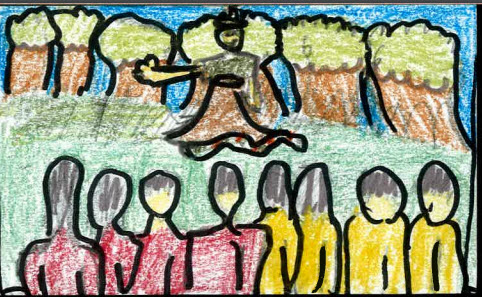 The Rain Forest Relay is a really cool book. You always want to turn the page. There are two teams in the book. Mari, Dev, Sage, and Russell are on the red team. Jayden, Dallas, and Gabe are on the green team. The teams are battling through the Amazon Rain Forest. There is some cheating. There are some venomous animals. Which team will overcome all of this. Which team will WIN?
I loved the Rain Forest Relay. My favorite part was when the red team walked across a bridge and had a cable attached to them. It was exciting. My favorite character is Russell. He was the one on the red team who always had the good ideas. I wasn't sure they weren't going to fall! This book reminds me of Hawaii where I have been before. They both have rain forests.
I recommend this book. It would be good for a 3rd grader who likes the outdoors.