Rumpelstiltskin (retold)
Written by Paul Zelinsky
Illustrated by Paul Zelinsky
Reviewed by Chloe S. (age 8)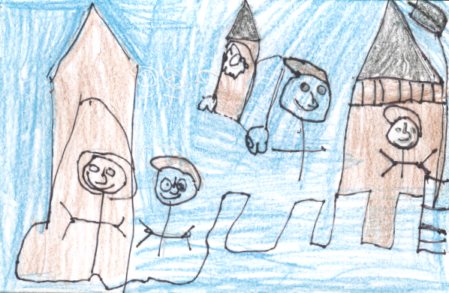 This story is about a little man and a girl. The little man helps the girl spin the straw into gold. She goes to different size rooms. The girl has to spin and spin. She has to guess the little man's name. She has three guesses. If she doesn't get it right her baby will get taken by the little man.
I like the part when she guessed his name. It was funny when he spun a bunch of straw into gold. He did it so fast.
You should read this book because it is a really good fairy tale. This book is for children, moms and dads.