Clifford's Hiccups
Written by Norman Bridwell
Reviewed by Kaylee F. (age 6)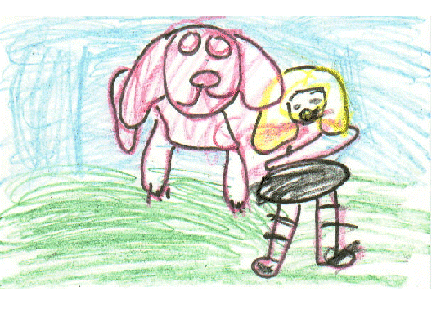 In this book Clifford gets the hiccups. He hiccups a lot. His friends try to help him. The hiccups go away, but you have to read this book to find out how. My favorite part is when T-Bone says, "Boo" to Clifford. Clifford was not afraid of T-Bone.
This book was hard for me to read, but my teacher read it to me. You might be able to have your Mom read it to you.
It made me think about when I have the hiccups. I don't like it. They hurt my chest. I would recommend this book to people who have the hiccups because they know how it feels.
If you like Clifford then you will like this book.