Freight Train
Written by Donald Crews
Reviewed by Kyle B. (age 5)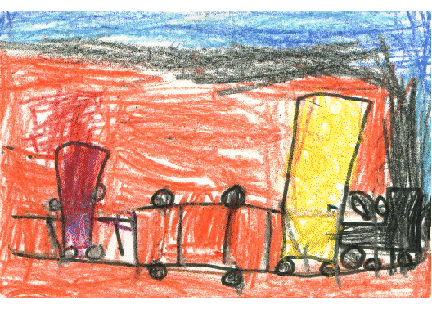 This is a book about trains. If you like trains you will like this book. It is a book about a train that goes fast. You can count them and they are all different colors. Some are huge! Some are little and some carry rocks.
I like the page where the the train is moving. It is my favorite page. I like trains because I went on one when I was a little baby. I want to go on a train again.
If you want to learn about trains you should read this book. The book will help you know the names of the cars. I learned about the caboose and gondola car.
Some of the words are hard, so you might need someone to help you read it. Even if you can't read all the words, you will like the pictures. They are cool! They have lots of train things in them.