Bailey School Kids: Vampires Don't Wear Polka Dots
Written by Debbie and Marcia Thorton Jones Dadey
Reviewed by Maddy D. (age 8)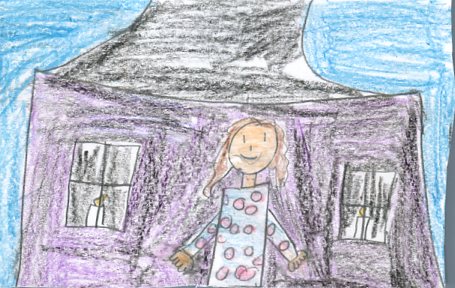 In Bailey School Kid Vampires Do Not Were Polka Dot by Debbie Dadey and Marcia Jones, four friends named Melody, Eddie, Howie and Liza get a new teacher who is strange. One day at recess they think she is a vampire. All teachers leave school because they can't handle the students, but why does Ms. Jeeper stay? Is she really a vampire? You will just have to read to find out.
In my opinion, this book is really awesome because it was so exciting, it made me want to keep reading. Also, in this book the mysteries are really amazing. For example, the children were trying to figure out if their teacher was a vampire. My favorite character was Melanie because she was the main character who investigated the mysterious house that belonged to the teacher. I think the funniest part was when Eddie does all of his pranks. For example, Eddie used a straw to spit balls at the teacher. I was surprised that he would do that to his teacher, especially since they think she's a vampire!
I recommend this book to people that like mystery and humor.