From Head To Toe
Written by Eric Carle
Reviewed by William L. (age 6)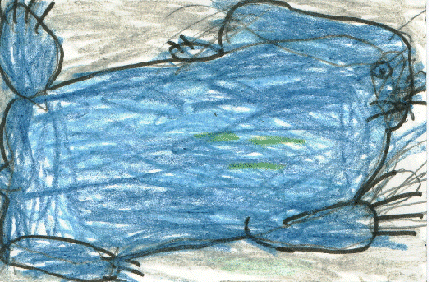 This is a book about a big gorilla. The gorilla does lots of silly things. I think this book will make you laugh.
My favorite parts are when the boy waves his arms like a monkey and when the boy hits his chest like the gorilla. I like this book because it's easy to read. You can also act like a gorilla when you read this book. I liked this book because I like gorillas.
The pictures are big and they have lots of pretty colors in them. I want to paint one like it some day.
I would tell my class to try this book because it has a little bit of words. You will be glad you read it .