Little Soup's Bunny
Written by Robert Newton Peck
Reviewed by Rodo K. (age 8)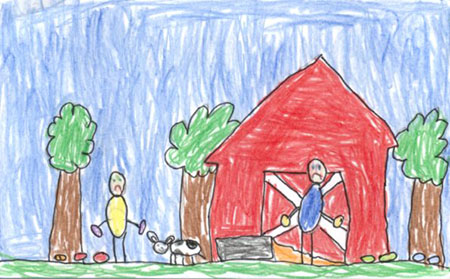 In this story the main characters are Rob and Soup. Soup gets a bunny. Soup's bunny makes a lot of trouble for the boys. He gets lost, he spills things and makes a general mess. Find out what else he does!
I liked this book because on the Chinese Astrological chart my mom is a Rabbit, so in a way it made me think of my mom. I really love bunnies because I think they are really adorable! The bunny in this story was cute too. He did some funny things and caused a lot of trouble. This book reminds me of Frog and Toad because in these books the characters are funny too. For example Toad once thought Frog was in trouble but really Frog wasn't. In this book Rob and Soup are always in trouble.
I recommend this book to all bunny lovers age 4-14. If you like to laugh out loud this one is for you. Robert Newton Peck is a good writer, his stories are detailed. You actually learn about life on a farm.