Little Soup's Bunny
Written by Robert Newton Peck
Reviewed by Sammie C. (age 7)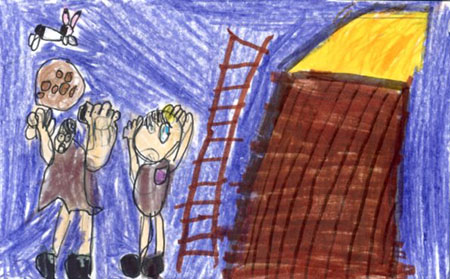 Little Soup's Bunny is about two boys named Rob and Soup who have a bunny named Bucky. The boys are a bit sneaky and they get into a lot of trouble because they don't think before they act. They get Bucky and they have a lot of adventures together. Many of the adventures are good but there are some that are not so good.
I like the part when they think that Bucky ran away. It was funny because Bucky didn't really run away he was just looking for food. The main characters are Rob and Soup. I would love to hang out with these two because I feel like I would have fun with them. I also really like bunnies. It takes place on a cool sounding farm. I think visiting this farm would be a blast. These two characters not only get confused, they are always in trouble.
I hope I have convinced you that this book is something you should read. It teaches you lessons to not mess around all the time.