Geronimo Stilton:The Peculiar Pumpkin Thief
Written by Geronimo Stilton
Reviewed by Joey R. (age 8)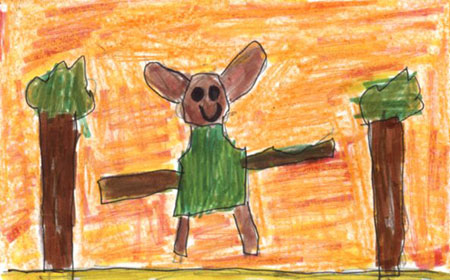 The day before Halloween all the pumpkins disappeared. Geronimo Stilton and his detective friend, Hercule Poirot try and find out who the pumpkin thief is.
I love this book because it is about detective work. Geronimo Stilton books are colorful and have a lot of pictures. You can follow the words with the pictures. Geronimo seems like a nice mouse. He is never mean to anyone. He helps everyone out with their problems. He solves big problems. I like amusement parks because they are fun. There is an amusement park in this book that I would love to visit.
I would recommend this book because if you want to learn how to be a detective, this book teaches you how. This is a series and I know some people really like that in a book. I plan to read them all and I hope you do too. They are really good books!