Stellaluna
Written by Janell Cannon
Illustrated by Janell Cannon
Reviewed by Stephen P. (age 6)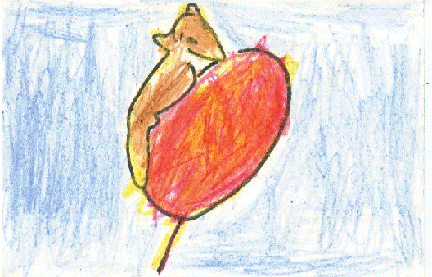 I read Stellaluna. It is about a bat and three birds. They learn how to fly. Stellaluna tries to be a bird. My favorite part is when Stellaluna eats the fruit because it makes me hungry.
The pictures are pretty. They make me want to hold Stellaluna. I wonder what a bat feels like? The book made me not ever want to loose my Mommy. I wish I didn't have to go to daycare, but I do get to go home with my Mommy. Stellaluna had to live with the birds for awhile.
I would tell my friends to read this book because it makes you hungry and it is a good because Stellaluna finds her Mom. In the end they live happily ever after.