Frog and Toad are Friends
Written by Arnold Lobel
Illustrated by Arnold Lobel
Reviewed by Hakon Y. (age 7)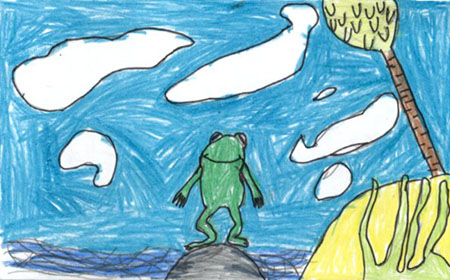 Frog and Toad is a series. They are the kind of books that when you read them you will laugh out loud. They are hilarious because Toad makes a big deal out of little problems. Frog tries to encourage Toad but it doesn't always go so well.
I like this book because it is funny and it makes me smile. This book is a good book because it hooked me. Toad got embarrassed from something funny. But it was not funny to him. It reminds me of my brother and me because we can make a big deal out of nothing. I know this can happen to everybody. Like Frog and Toad we usually work it out. The bathing suit scene is too funny. I mean animals shouldn't wear cloths and it looks so funny when Toad does.
I would recommend this book because the characters are funny. The two main characters are the funny ones.