Uni the Unicorn
Written by Amy Krouse Rosenthal
Reviewed by Pearl F. (age 8)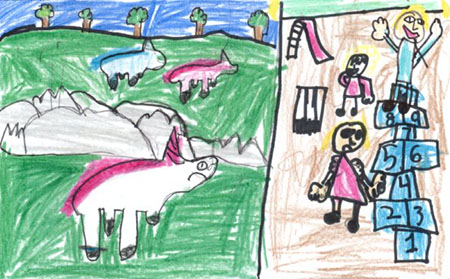 Uni the Unicorn is a picture book about a girl who believes in unicorns, but her friends don't believe her. Uni the Unicorn believes that little girls are real, but her parents don't believe her. Uni and the girl have the same dream. Read this book to see what dream they have.
I really like this book because I have a stuffy that is a unicorn named Uni. The book is special to me because I've had Uni since I was two years old. I think the lesson in the story is that people can believe in anything they want to. The girl and the unicorn made me feel happy because they both believed in each other.
I recommend this book to people who like unicorns. I recommend it for 1st graders to 4th graders because it has mostly easy words. I think unicorn lovers would really like this book. I also think mostly girls will like this book.