Frog and Toad All Year
Written by Arnold Lobel
Illustrated by Arnold Lobel
Reviewed by Gloria T. (age 8)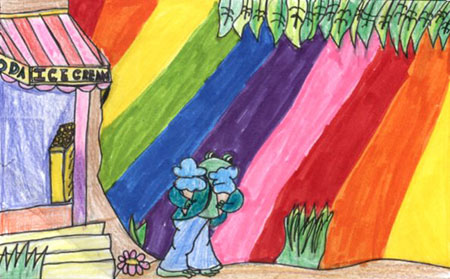 In this book the main characters, Frog and Toad went on an adventure to a mountain. They want to know if they are brave like the hero in books. They saw something scary! Can you guess what they saw? Were they brave? Read this book to find out more.
I like this book because it made me laugh so hard. When they thought a snake was going to eat them they were not at all brave, they ran away screaming. Afterwards they told each other how brave they were when they were not at all. I also like this book because they do things together nicely. My last reason that I like this book is because they are good friends, just like my sister and me.
I would recommend this book because it is very funny and it will make you laugh. Many people like the Frog and Toad books, they have been read by many children all over the world.