Frog and Toad All Year
Written by Arnold Lobel
Illustrated by Arnold Lobel
Reviewed by Jacob K. (age 7)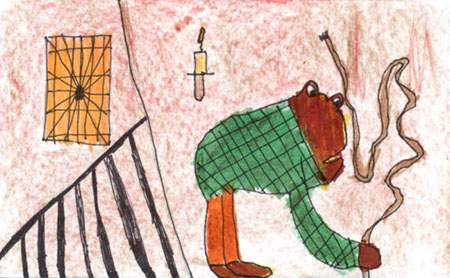 Frog and Toad want to spend Christmas Eve together. Frog was late. Toad thought something bad happened. So he went around his own house to collect items to help Frog in case he was in danger. See what happens to Frog and Toad in this adventure.
This is a humorous and amusing book. Toad is always getting into a mess but doesn't mean to. He never seems to learn. If you like to laugh out loud it will make you do that. Frog and Toad are good friends. They teach you to also be a good friend. Frog and Toad are great and unpredictable. I like books when I don't know what will happen next, do you?
I liked this book and I had a blast reading it so I hope you have a good time if you read this book. People who like to relax and laugh may find this book just right for them. Happy reading!