No Tooth, No Quarter
Written by Jon Bullen
Illustrated by susan Schuele
Reviewed by Sam D. (age 8)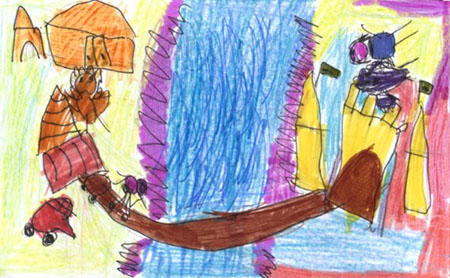 This book is about a boy named Walter. A tooth fairy is looking for a perfect tooth. She gets all F's on her report card because she just cannot find that perfect tooth. When Walter looses a tooth something happens, will the fairy get his tooth?
I like this book because it is happy and scary and sad. When Walter looses his tooth something bad happens and it reminded me of a time when I lost my tooth at a baseball game. I never found my tooth. I was really worried that the tooth fairy would forget about me. This book is really funny, like the character called Lord Mouthwash, it's a silly name. This book is full of silly names.
I recommend this book for ages 4-9. Especially if you are going to loose a tooth or have lost a tooth.