Green Eggs and Ham
Written by Dr. Seuss
Illustrated by Dr. Seuss
Reviewed by Ben K. (age 7)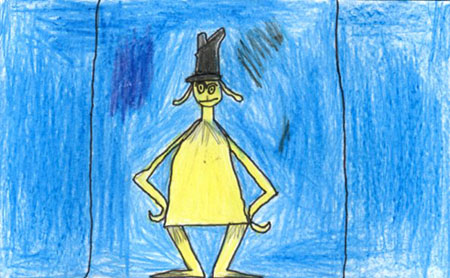 In this book the main character, Sam I AM ,tries to give green eggs and ham to a Grumpy Guy. The Grumpy Guy doesn't want it. Sam I Am tries to give it to him over and over, even to the point of being annoying. He tries to convince him to eat green eggs and ham in a lot of different places. He even tries to make him eat it in a box with a fox. Does Grumpy Guy eat it?
I like this book because it teaches kids to try things that they don't like. Once I used to think broccoli was bad but now I sort of like it. I kept trying it and trying out my, "No thank you bites" and finally I learned to like it. This book rhymes and the rhymes are silly and hilarious. Green eggs and ham look yummy, I want to try them. I know I like ham and I also like eggs so the color would be something new.
I would recommend this book because it is a Dr. Seuss book. A lot of kids like him as a writer. He has written a lot, a lot of books. They are all good, well the ones I have read are good. This is one of my favorite ones.