The Selfish Crocodile
Written by Faustin Charles
Illustrated by Michael Terry
Reviewed by Graeme L. (age 5)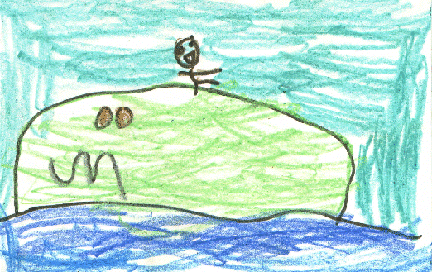 I read this book. It is about a crocodile. This is a story about a crocodile in pain. He learns how to be nice. The mouse is his friend.
I liked this story because the animals are swimming. My favorite picture shows the fish swimming with the crocodile. I wonder if crocodiles do swim with fish? Maybe they all swim away because they are afraid.
The pictures are good and you can see the crocodile's sharp teeth on almost every page.
I would tell my friends to read it so they could learn how to be nice. The book helps everyone be nice, just like my teacher and Mom say. I liked this book a lot and I want everybody to read it.