Clifford's Riddles
Written by Norman Bridwell
Reviewed by Miranda D. (age 5)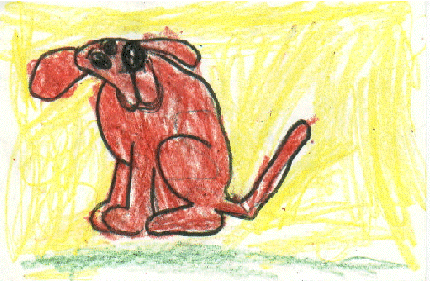 This book is a book of riddles. A riddle is something you have to figure out. All of the riddles are about Clifford. My liked the "pup-sicle" one best. I liked this book because I like riddles. I think the riddles are funny and they make you laugh.
This book is a little bit different than the other Clifford books. Clifford is in the book, but he isn't doing something like a whole story. He gives you clues to figure out the riddles.
My teacher said I could take this book home to read. I want to see if my brother can answer the riddles.
I would recommend this book because if you read it, it can help you be a good reader.