El Deafo
Written by Cece Bell
Reviewed by Meadow J. (age 9)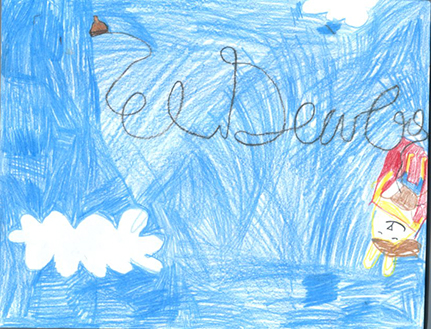 The story starts out when Cece is singing then she gets sick and has to go to the hospital. After a few weeks of resting, she all the sudden can not hear. She goes to a doctor and does some tests . It turns out she is deaf and can not hear anything. Then she moves into a new neighborhood, goes to a new school and she daydreams a lot. She pretends that she is a hero and that's when she gets a crush . Read this book to find out about her crush's secret.
I can relate to Cece because when her crush got in trouble she started to regret liking him. This has happened to me. Also, she has a mind of her own and when it comes to daydreaming, I am like that too!! Cece had a hard time adjusting to her new device that helps her hear. I know I would probably have a hard time, too.
I recommend this to people who like using their imaginations and crazy daydreaming.