Fighting Tackle
Written by Matt Christopher
Illustrated by Karin Ledbeck
Reviewed by Tommy E. (age 8)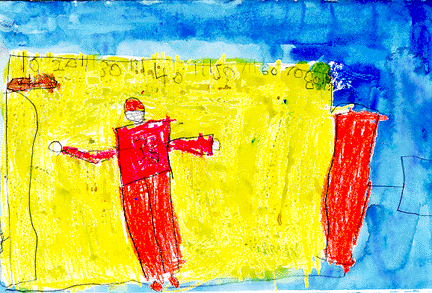 Terrry McFee and his brother Nicky were into sports. Terry played football and Nicky competed in track. Nicky has Down's Syndrome and competed in the Special Olympics.
Terry and Nicky were having fights over sports. An accident on a camping trip was going to test their friendship as brothers.
If you are into sports, you will like this book. It does get a bit scary at the end so be prepared. This book shows you that you should be nice to your brother. This is something I could learn to do. This book has made me interested in reading more books by Matt Christopher.