If You Give a Cat a Cupcake
Written by Laura Numeroff
Illustrated by Felicia Bond
Reviewed by Jenna W. (age 11)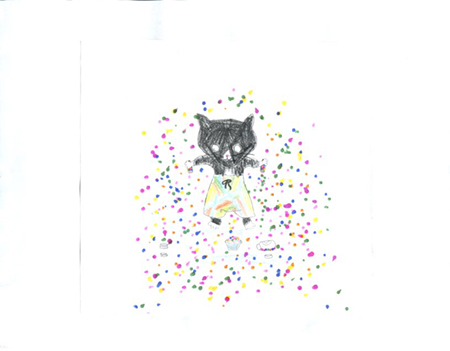 There is a cat, and there is a cupcake. The girl will give the cat a cupcake. Then, the cat will ask for multiple things to go with his cupcake. What things did the cat ask for? Read this book to find out!
I can connect to this book because I love cupcakes. If you want a cupcake, you need many other things, too. By the way, this book might make you hungry. Some of the things the cat asks for is out of this world! For example, the cat asked for a trip to the beach! I wish giving me a cupcake would get me a trip to the beach! Also, the cat wants to go see the lake. It would be fun to row in a boat at the lake.
I would recommend this book to all people! This story is very easy, and you can have your parents read it with you. This is a cute and funny story that all kids would enjoy!