Mac and Cheese
Written by Sarah Weeks
Illustrated by Jane Manning
Reviewed by Gabriel M. (age 8)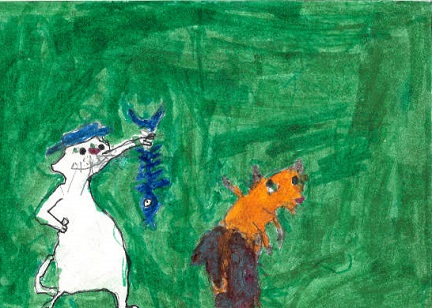 I will tell you about a book called Mac and Cheese. Mac is a white cat. He always smiles. Mac likes to jump, skip, and play. Cheese is an orange cat. He doesn't like to jump, skip, and play. He wants to be quiet and sit. Even though Mac and Cheese are different, they are friends! Will either one of them change? Read the book to find out!
I like this book because Mac is a funny cat. He is my favorite character because he does whatever he wants and he is funny. My favorite part is when Cheese gets the blue hat because the pictures in this part are really funny. This book will make you laugh out loud!
I think this book is good for first and second graders because the reading level will be just right.