Bark, George
Written by Jules Feiffer
Illustrated by Jules Feiffer
Reviewed by Grayson B. (age 7)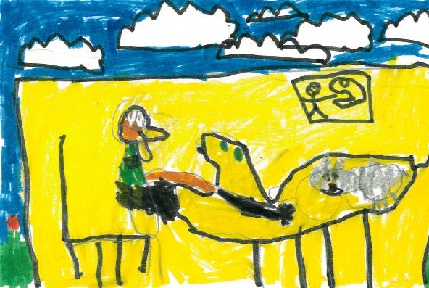 Have you ever read a funny, funny, funny book? Well you should read Bark George, by Jules Feitter. George goes on an epic adventure with mom to the vet. George has to stand there for 4 minutes! When he was done he went down to the sidewalk and instead of animals he ate a human and at the end of the book he says, "HELLO!"
My favorite part of the story is when George is going home and his mom takes him onto the sidewalk. She says, "Bark George!" and George says "HELLO!" This reminds me of me trying to make my dog bark. My favorite character was George's mom because she goes crazy!
If you like dogs making funny sounds, I would recommend this book. I would also recommend this book to a reader who likes funny, funny stories!