I Survived the Destruction of Pompeii, AD 79
Written by Lauren Tarshis
Illustrated by Scott Dawson
Reviewed by student in Maestra Angela's 3rd Grade Class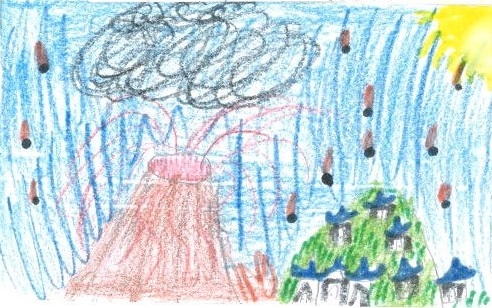 Marcus and his dad live in the year 79 AD. One day, There was a huge earthquake. Everyone else goes back to normal, but Marcus and his dad think something might be wrong.
This book has great grabbers and is very exciting, especially when Mt. Vesuvius erupts. It was scary when they see dead sheep. This book is very interesting because it teaches you about history.
I recommend this book to 3rd graders and up. Older kids will enjoy this historical fiction book.