Dust for Dinner
Written by Ann Turner
Illustrated by Robert Barrett
Reviewed by student in Maestra Angela's 3rd Grade Class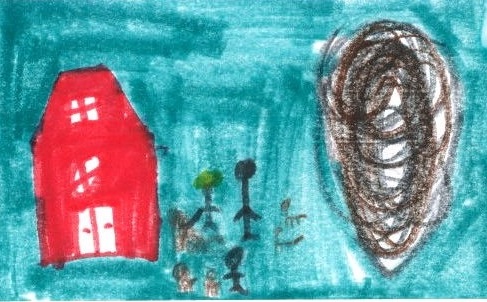 This book is about a boy Jack and his family. A big dust storm comes and destroys their crops and they have to move. Read the book to find out what happens when they move to California.
I think it is a good story because is exciting when the dust storm comes because it was a very big, dangerous storm. It was sad when they had to sell their animals. We felt like it was happy at the end when they ate cookies.
I would recommend this book to 2nd through 4th graders who like pictures and chapters. Kids who like excitement and happy endings will enjoy this book.