Sheep
Written by Valerie Hobbs
Reviewed by Raven S. (age 9)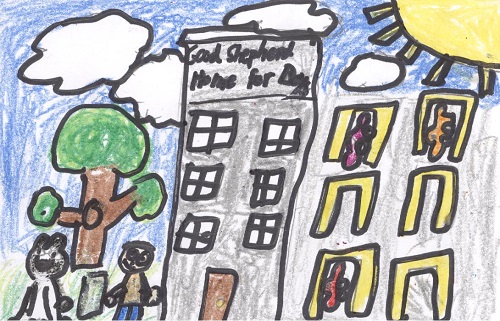 Do you have a dog? If you do make sure they don't run away. This is what Jack the dog goes through. Once he was happy with a home but because of a fire he gets taken away. Jack gets another home but he runs away and he meets many people on his way, nice people and mean people. All Jack wants are to herd sheep. Will Jack ever find a home?
I thought this book was great. I liked the part at the end when Jack jumped out of his hiding place and started doing flips. That is what made a couple choose Luke and Jack. I liked Jack he was my favorite character. He was interesting he knew just what to do and when to do it. I loved the book because I thought it was a fun and interesting story. At times I felt sad when reading the book because of all the things he goes through. Jack changes in the book but you will have to read it yourself to find out the end.
I recommend this awesome book to people who like suspense books because you don't know what is next. I also recommend it to 2nd to 5th graders. It has 115 pages. I suggest you go get this book right now!