Invisible Inc.- The Karate Class Mystery
Written by Elizabeth Levy
Illustrated by Denise Brunkus
Reviewed by Frank P. (age 9)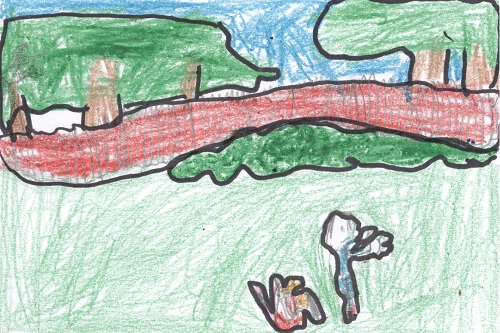 If you like mysteries then Invisible Inc. is the book for you. There are three kids in this series. One character can read lips because of his hearing loss. Another child is invisible and the third one is very bossy. They solve mysteries together. In this story someone takes one of their karate belts. Find out who the thief is…………read on to know who!
I thought the story was cool and interesting because one of the characters is invisible and he uses his invisibility to help solve the crime. This story reminds me of my Tae Kwon Do class and that I need to be responsible for my own belt. One of the interesting characters in this story is Chip because not only is he invisible but he is also the lead detective.
I think children who like mysteries and wish they had super powers will enjoy this book. This book is appropriate for children in grades 2 through 4. It has a lot of interesting things in it. The character Chip may interest the reader because he is invisible. This is a highly recommended series!