Elvis and the Underdogs
Written by Jenny Lee
Reviewed by Christopher J. (age 9), Drew L. (age 8) & Aiden S. (age 9)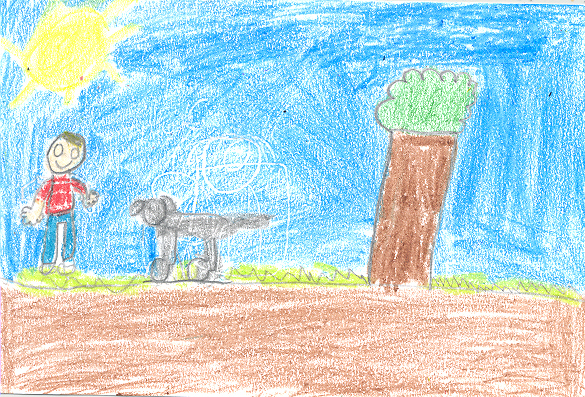 Woof! If you are a dog-lover you must get the book Elvis and the Underdogs by Jenny Lee.
To begin with, a boy named Benji Barnsworth has medical problems. He is always in the hospital and always fainting when things make him nervous. To help Benji, the doctors gave him 2 choices: Number 1, wear an ugly green helmet to protect his head if he faints and falls down. Number 2, get a therapy dog. Of course he would rather have the therapy dog. He begs his mom to get the dog and she will say yes, but first he must wear the ugly helmet for a few days to earn the dog. When he finally earns the dog, it is a huge black Newfoundland that was supposed to be the dog for the President of the United States! But before the mix up is fixed, Benji and Elvis come to really get along and are true owner and pet. What will they do now?
In addition, our favorite part is when Benji first gets Elvis. It was funny because Benji realized that his dog can talk. He told his mom about it and she thought he was insane. As we read this story we wondered if Elvis and Benji were going to have another fight. Yes, because they always fought! But it was a fun kind of fighting. We loved this book because it was full of excitement and adventure. There are so many things that happen to them because Benji is always getting hurt or sick.
We recommend this book to all ages. We read it in our class all together and it was a great read aloud. If you are a dog lover and you liked our explanation, you need to get the book Elvis and the Underdogs by Jenny Lee.