Captain Awesome and the Ultimate Spelling Bee
Written by Stan Kirby
Reviewed by Tessa C. (age 9)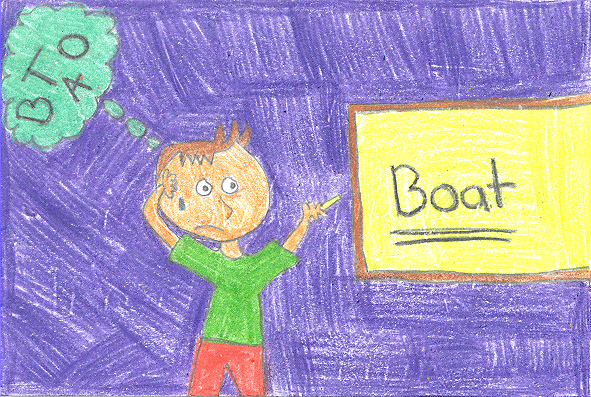 Gulp! Spelling? If you like books about spelling, here is a book for you. In your local library check out the book Captain Awesome and The Ultimate Spelling Bee by Stan Kirby.
To begin with, this book is mainly about a boy named Eugene and a girl named Meredith. They are competing against each other to win the spelling bee. Eugene is Captain Awesome so usually he does well at everything. But this time, Eugene is really worried because he thinks he might not do very well at the spelling bee. Meredith is not worried at all and knows that she will probably win. Eugene wonders if Meredith has superpowers too! So he tries to study by reading all the words he can in books and magazine and everywhere he looks.
Additionally, my favorite part of the story was when Eugene was thinking about how to spell the word that the teacher gave him. If I was him, I would be very nervous. This book is part of a series. The other book is called "Captain Awesome and The New Kid". In that book they try to discover more about the new girl at school. One character that was interesting was Meredith which was the girl that Eugene didn't like because he was competing against her. In the story it said that Meredith was actually a villain!
In conclusion, there are so many great reasons is why you should read a book about spelling. I think this book should be read with ages six to ten. I hope you like it!