Franny K. Frandidate
Written by Benton Jim
Illustrated by Jim Benton
Reviewed by Layla P. (age 9)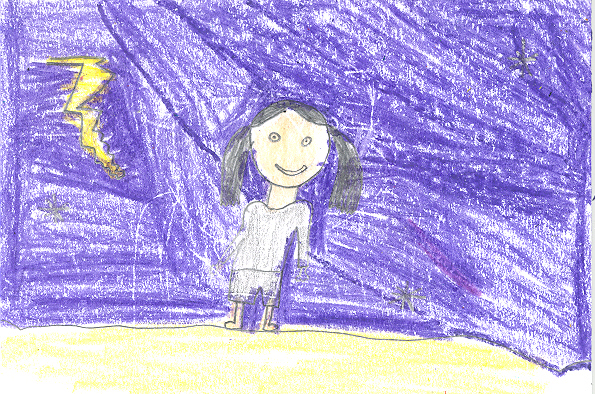 ZZAP! This book is called The Frandidate. It's a perfect book if you like to get ready for a good ending. This book was written by Jim Benton.
First of all, this book is about a mad scientist who invents a crazy costume so she can rule the school. Fanny needs help getting elected for class president and the costume says everything that her classmates want to hear. But her classmates knew she could never fit along with the group but with this crazy costume might just be a bad Idea. Franny is in big trouble now! Her costume makes promises that she can't keep.
Meanwhile, my favorite part was when Franny's costume promised to bring a whole bag of candy for her classmates! The next day she brings everything the kids wanted. It also had a scary part that made it interesting. It scared me when Franny heard a big loud BOOM! I like this book because it is part of the Franny K. Stein series. I have read other Franny books and they are all fun to read.
In conclusion, I recommend this book to people who like a big surprise ending. This is the book for kid scientists all around!