When Sophie Gets Angry--Really, Really Angry...
Written by Molly Bang
Illustrated by Molly Bang
Reviewed by Patsy G. (age 7)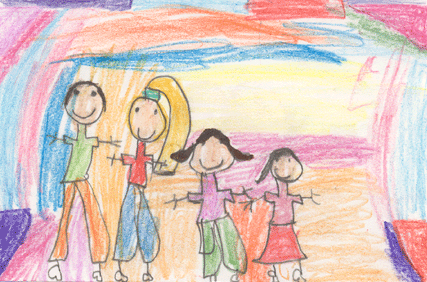 Sophie was playing with her gorilla and her sister came and took it away. She was very mad. She roared, she screamed, and she wanted to smash the world. Then she was running and she went outside to think. She went to see the trees and rocks and then she heard a bird. She walked to the lake. Then she came back home and she felt better.
When she came back home every one was happy again. This is my favorite part. I learned that you have to share with other people. The book made me feel good. It reminds me of arguing with my brother.
I think first graders and kindergarteners would like this book because it's an easy book. I think my cousins too because they like easy books.