Dear Dumb Diary, My Pants are Haunted!
Written by Jim Benton
Reviewed by Allyson T. (age 9)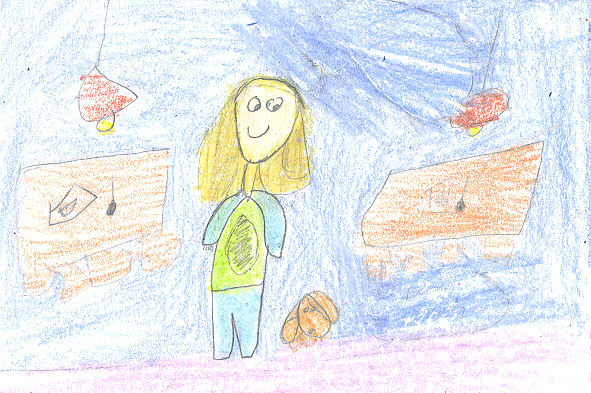 Ahhhhhh, my pants are HAUNTED! If you have ever been haunted before, than you should read Dear Dumb Diary: My Pants are Haunted by Jim Benton.
To start out with, this story is about a girl named Jamie and her best friend Isabella. The first time Jaime even thought her pants were haunted was when her dog chewed a hole through her pants and she realized it later. Then, the next day she found her pants on the ground repaired. This made Jaime go crazy! Later, one day at school everything went all wrong. At school she thought, "Something had to be doing this!" Then she thought it was the pants.
After reading, this book made me really excited because soon after I read this book I found out that there was a whole series. I was so pumped to read it all! And just to let you know, if you think that's a weird title you should see the other ones. I also like this book because it was a lot different from number one. That makes it more interesting to read the whole series. Finally, I really liked the characters in this book because they are just like regular kids. They were also very funny!
In conclusion, I recommend this book for ages six through ten. Also if you like mysteries and weird stuff, you should go check this book out right NOW!