Cam Jansen and the Mystery of the Gold Coins
Written by David A. Adler
Illustrated by Susanna Natti
Reviewed by Emily H. (age 8), Nina R. (age 9) & Allyson T. (age 9)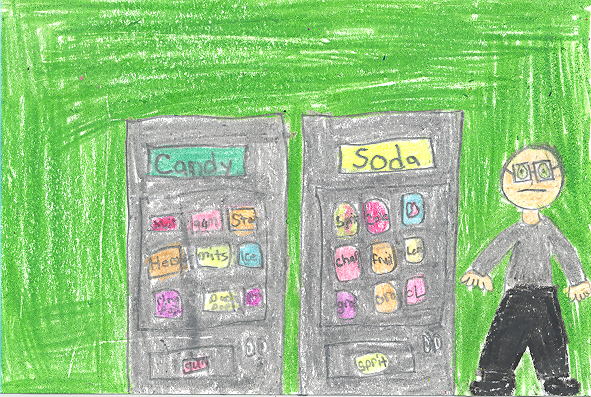 Gold, so much gold! If you like gold, you should read Cam Jansen and the Mystery of the Gold Coins by David A. Adler.
To begin with, this story is about a girl named Cam and her friend named Eric. Cam and Eric were on their way to their school science fair when Cam saw a man leave a coin store. So they finally got to their school science fair and set some projects down and went to go look at some other science projects. Then all of a sudden, Cam looked out the window and saw a man running towards the woods with Cam's project. So they ran out of the door after the man with Cam's project and chased the man into the woods. They find out that coins went missing from the coin store too and Cam thinks the two stolen items are the same thief!
In addition, our favorite part was when we found out who won the science fair. This was our favorite part because it was an unexpected character that won. This book reminds us of Alexander, a character from the book Elvis and the Underdogs. Alexander reminds us of Cam because they both have a photographic memory. We all like this book because it is mysterious. One character that we found interesting was Cam. Cam was interesting because she has photographic memory. She is also interesting is because when she uses her photographic memory she says "Click."
In conclusion, we recommend this book for ages 8 and up. Also if you like mysteries you should go check this book out at your library NOW!