Ramona and Her Mother
Written by Beverly Cleary
Reviewed by Olivia W. (age 7)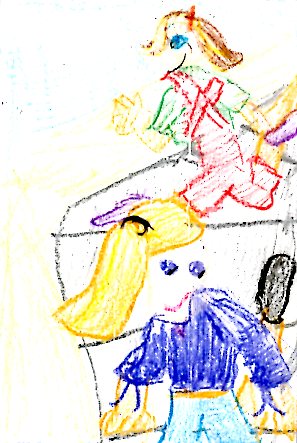 In the story Ramona and her Mother by Beverly Cleary, Ramona wants time with her mother, but everyone gets in her way! First, when Willa Jean, Mrs. Kemp, and her family come over, Willa Jean steals all the attention. Later, Ramona gets her hair cut by her mother, but Beezus refuses to get her hair done, so she gets all the attention. Next, Ramona plans to run away because Mrs. Rudge tells Ramona's secrets to her parents. In the end, Mrs. Quimby tricks Ramona by making her luggage to heavy. Ramona realizes that her mother wants her to stay and she feels much better.
My favorite part of the story was when the beauty salon ladies and men called Ramona a pixie. I loved it because I agreed that she looked cute. My favorite character is Beezus because she is smart, honest, and also pretty. This story relates to me because I have annoying things in my life like Beezus does. There are pictures and they help tell the story.
I think you should read this story because it's a story about a curious and cute little girl.