I Funny
Written by James Patterson
Reviewed by Caden V. (age 10)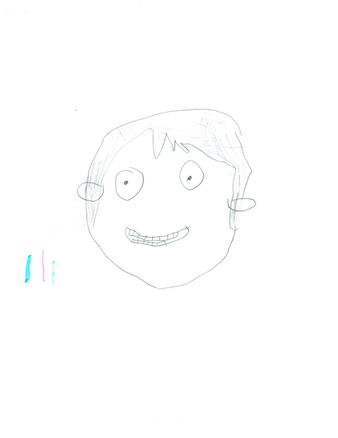 Do you like jokes? If so, read "I Funny" by James Patterson, and you will laugh your pants off! It is about a kid that is 12-13 years old that wants to be a fabulous, famous comedian.
Jamie is in Junior High and has to live with his aunt and uncle. He also has to live with his cousin, who is mean to him. I can relate to him because I have seen family who was mean to each other. Jamie is a good role model because he laughs even though his cousin is picking on him. My favorite part is when he is at Uncle Frank's Pizza Place and makes all of the people start cracking up because he was telling them jokes. It even gave me a laugh. My favorite character is Jamie because he is greatly funny. I think the illustrations really pointed out what was happening in the story.
I recommend this book to fourth and fifth graders. Therefore, you might absolutely like it, or maybe not, but either way I think you will be flabbergasted over this book.