Vince Carter Slam Dunk Artist
Written by John Torres
Reviewed by Brendan W. (age 10)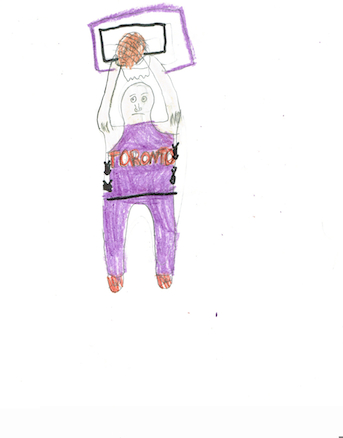 Boom!! Vince Carter slams another one! Do you like basketball? If so, you should read Vince Carter: Slam Dunk Artist by Shane Albert Torres. It has great information and follows Vince Carter's career in basketball. Slam Dunk Artist is a great book!
I love this book for many reasons. First it has magnificent photographs. It also is full of information, like learning about his best games. Vince Carter has electrifying dunks and shots, and this book describes them. This book is interesting, awesome, and magnificent, especially for a basketball fan like I am. It gave me pointers that I can use in my basketball game. It also showed me that Vince Carter is a good person to admire. I would give this book five stars.
I recommend this book to all basketball lovers. If you ever have spare time you should read this book. If you like the Toronto Raptors you will love this book!