Fake Mustache
Written by Tom Angleberger
Reviewed by Ian K. (age 9)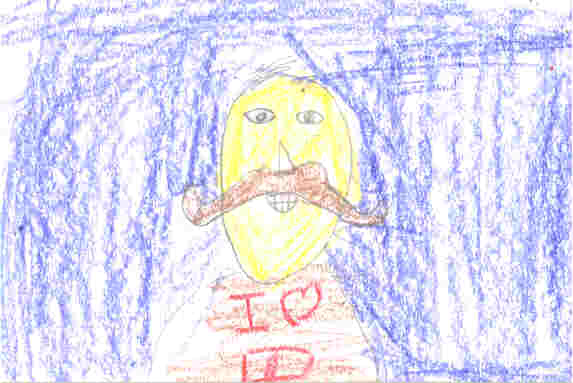 Do you like adventure books? If you do you should read Fake Mustache by Tom Angleberger.
To begin with, a boy named Casper had four hundred dollars to spend for his birthday. He spends it on a suit and a fake mustache. The fake mustache was from a "bad man." Soon he began robbing banks. It was up to Lenny to save the town of Hairsprincle.
A character in this book reminded me of my friend. He is always trying to sneak something from me, just like Casper. In this story Casper changed from a person that robbed banks to a person who offered to buy Lenny a hot dog. My favorite part of this book was when Lenny got a gigantic sticky hand and he used it to block a bullet from hitting Casper!
In conclusion, if you like adventure books go to your local library to get this book. And tell everyone that Ian#91 recommended it to you!