To Kill a Mockingbird
Written by Harper Lee
Reviewed by Anna F. (age 12)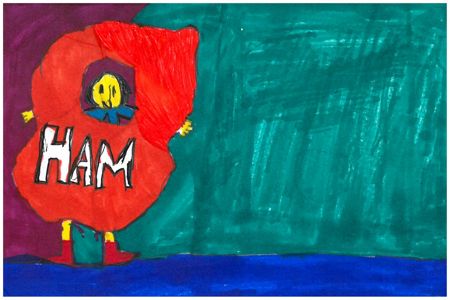 It is 1930s Maycomb, Alabama. This is not the most desirable time period in American history. However, it helps us remember our past. The 30s in the South were filled with hatred and violence. Welcome to the world of Scout Finch. Scout Finch was the daughter of renowned lawyer, Atticus Finch. Atticus believed in equality and a fair chance for all, whereas his Caucasian acquaintances believed the opposite. So when Atticus was appointed the case of Mayella Ewell, a Caucasian girl, and Tom Robinson, an African American man, the whole town started to treat Scout and her brother differently because their father was representing an African- American. Let this book take you to the 30s and show you our past.
I love this book. It is a classic, timeless piece of literature that I enjoy thoroughly every time I read it. It's enriching and eye opening. Usually in stories you have a fairytale ending. This book is realistic. It shows people's awful sides, sensitive sides, and innocent sides. Just because you're innocent and sensitive does not mean you are going to have a happy ending. In the story, Scout goes on a journey. It is a journey no child should have to go through. She loses her innocence. At the beginning, Scout is ignorant. She is carefree and thinks no one could or would do something wrong. By the end, she has emotionally grown up. This book gives you the opportunity to experience our past. This book is very special to me because after reading the book for the first time I was cast to play the lead role of Scout Finch. So whenever I read To Kill a Mockingbird, it reminds me of this very special performance.
I recommend this book for advanced readers. If you enjoy literature that makes you think not only about the story but about life, this is the book for you. Readers who enjoy classics such as "Catcher in the Rye" by J.D Salinger or "The Great Gatsby" by F. Scott Fitzgerald will definitely enjoy this masterpiece. While I was reading it, I couldn't stop! I hope you have the same experience.