Magic Kitten
Written by Sue Bentley
Illustrated by Sue Bentley
Reviewed by Nina L. (age 7)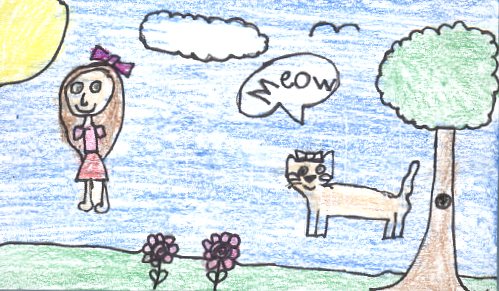 Jemma is the main character in this story. She finds a cat named Flame. Flame is not an ordinary cat. He is magic. Jemma takes him home and asks her mom if she can keep him. Will Jemma's mom let her keep the kitten? How is Flame magic? You can read the book to find out.
My favorite part of the story was when Jemma asked her mom if she could keep Flame. This part reminded me of when I asked my mom if I could have a puppy. My favorite character is Jemma. I like Jemma because she likes cats just like I do. I felt happy when I read about Flame using his magic to help Jemma go to a dance recital. I thought that was really cool.
I recommend this book to first graders and up. If you like to read mystery books about animals, this book is just right for you.